And a happy Black Friday to all of you.  You definitely won't find me getting up early for sales (even if that was a thing here), but I do love the online deals.  In case you are seeking some shopping enabling, here is my gift guide for all the dudes in your life.
Caveat 1:  As with the Gift Guide for HER, this is just a Christmas list for James.  And all the previous caveats stated therein also apply here.
Caveat 2:  James did not write this list.  He generally has no idea what he wants, and I get to try to come up with things.  This means that my personal presents for James are often lackluster because by the time I generate suggestions for curious giftseekers, I'm totally out of ideas for myself.
Caveat 3:  I have no clue if these products are on sale.  Thereby completely and totally negating any need to actually post this today, but doing it anyway.
Caveat 4:  James – if you want any surprises at all, don't continue reading.  I promise, this post isn't even very funny.   (Everyone else, don't worry, the post is moderately funny.)
Only four caveats?  A personal record.  On to the ideas!
Wool Socks
Unlike me, James desperately passionately wants new smartwool socks.  Like if he ONLY gets socks this year, I think he will be a happy camper.  #adultpresents #teamsmartwool #JameswholewardrobeisfromREIeventhoughhedoesnthike #failingathashtags
James currently has the hiking version, but I'm sure he'd be thrilled about these as well.  Or actual smartwool brand instead of REI.  He's not picky.
Wicked Good Slippers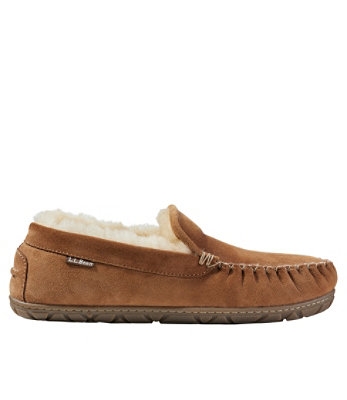 Speaking of footwear, I think James would also be jazzed about some of L.L. Bean's Wicked Good Slippers.  I got some of these bad boys last year and James has been super jelly ever since.
My only complaint on mine is that the stupid ties will never stay tied.  To remedy this, I'd recommend a style without the tie like the Venetian or the slipper instead of the moccasin.  Walking on squishy, furry pillows these are.  (Who else is psyched for Star Wars?!?)  Probably size like 13?  I don't know.  His feet are huge.  #atleastnotspecialorderhuge
Psst, we don't need these, but the toiletry organizers from L.L. Bean also make wunderbar gifts.  James and I both have a size medium that we use on the reg.  (When traveling together, we just take one of them.  Plenty big.)  And how fabulous is the buffalo plaid?  #plaidforevah #ihaveaproblem  #cantstopwontstop
Monikers
Looking for some family fun this holiday season?  May I highly recommend Monikers for all of your entertainment needs.  This game is one part Taboo, one part Memory, and one part Charades.  I've played once, but James has not yet gotten to.  I think I liked this one more than Cards Against Humanity.  #thatshighpraise
Amazon has them in stock now, but they've frequently been out.  #stockupwhileyoucan #familygamenight #funforallages #wellprobablynottoddlers #idtryitanywaythough #ijustdontwantthemonmyteam
Under Armour Gamecocks Gear
I suppose it isn't 100% true that James wears exclusively REI.  He has a few Under Armour polos.  It has become a bit of a Christmas tradition for James to add a new polo to his wardrobe fold.  Specifically a Gamecock polo.  That's right.  Even though the South Carolina Gamecocks have been truly abysmal this year, James will continue to bleed garnet and black.  #kindofeww #probablyshouldgetthatlookedat
His current garnet ones are in good shape, but I'm sure he wouldn't say no to a black one.  Or these stripes are kind of cute.  (And his XXL is the one left!)  Looks like 15% off today only.
Also, I'm sure something like this would get some serious use.
Hiking Pants
Once upon a time, James and I went to Argentina and Peru.  We were all set to hike the Incan Trail to Machu Picchu until an unfortunate bout of giardia meant we took the train up instead.  Bummer.
To prepare for this trip, we got some serious outdoor gear.  James picked up some convertible pants from Northface and never looked back.  He has two pairs of these, and he wears them almost every weekend.
After several years of use, the pants are starting to fall apart at the seams.  I've done what I can, but it is only a bandaid on the situation.  And by situation, I mean gaping holes in the crotch.  #nobodylikescrotchholes  #OKsomepeoplemightbutyoushouldprobablyavoidthem #RIPpants
Unfortunately, Northface does not seem to be selling the same pants anymore.  I think these are probably closest.
---
And that's about all I've got.  I'm sure he has some gadgets on his wish list, but I don't really know.  For example, he said the computer speakers have started to sound weird, but that isn't really my area.
On the hashtag note, I'm sorry.  I don't really know what it is going on.  Lately on the walk to school, Henry and I just walk along hastagging everything.  #winning #fiat #schoolisawesome #windytoday #fiat  You get the picture.
What are you doing for the dudes in your life?  Any awesome ideas to share?